The latest updates to procedures and meetings due to the coronavirus (COVID-19) pandemic.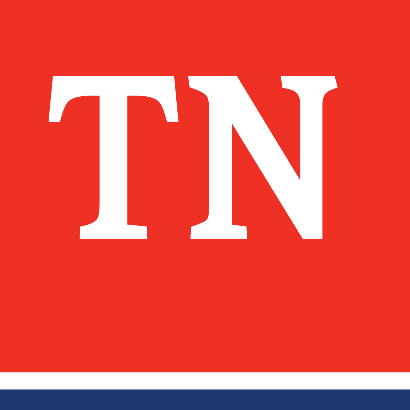 Tennessee COVID-19 Information
Isolation & Quarantine Information
There's a lot of information out there on when and how long to quarantine or isolate. The TN Department of Health is here to help. Follow this link to learn more.
COVID-19 Rent Relief Update from State
An update on the TN Rent Relief Program: applications will open March 1st.
The call center will open for questions starting Monday, February 22nd from 9am-9pm EST Monday-Saturday (hours may change after the portal opens).
We encourage everyone to sign up for updates as that's the best way to know when the portal goes live. We will take applications primarily through the web portal or over the phone through the call center.
While regulations from Treasury are still unfolding, there's great info in the FAQs . It contains eligibility, documentation required, landlord questions, etc.
Starting Monday the call center can be reached at 844-500-1112, but most questions before the portal opens March 1 can be answered in the FAQs link!
Coronavirus (COVID-19) questions?
Contact the Tennessee Department of Health at 1-877-857-2945.
Jefferson County Health Department is offering assessments for COVID-19.
The Jefferson County Health Department is offering COVID-19 testing times. 
Testing at the health department remains free of charge and is done by appointment. Please, call 865-397-3930 and press "0." All testing is drive thru with people staying in their cars for testing.
If you are ill and experiencing symptoms of Covid-19 (fever and cough, shortness of breath or breathing problems) it is recommended you call either your health care provider or the health department first so they can arrange for your arrival to minimize the risk of exposing others to an illness.
There are many things the public can do to help flatten the curve and reduce the impact of COVID-19:
Wash your hands often with soap and water (or alcohol-based hand rub) for at least 20 seconds, especially after coughing or sneezing
Do not touch your eyes, nose or mouth with unwashed hands
Stay home when you are sick
Cover your coughs and sneezes with your arm or a tissue
Clean and disinfect objects (e.g., cell phone, computer) and high touch surfaces regularly
Practice social/physical distancing from others, be safer at home
The East Regional Health Office has an information line for local residents and healthcare providers to call with questions or concerns related to the COVID-19 novel coronavirus.  The information line is 865-549-5343, and is designed to provide callers with trusted information related to COVID-19. Residents with medical questions will be referred to their health care provider or a public health nurse.  The information line is open Monday through Friday from 8:00 a.m. to 4:30 p.m.
TDH has additional information available at www.tn.gov/health/cedep/ncov.html.
The CDC has updated information and guidance available online at https://www.cdc.gov/coronavirus/2019-ncov/index.html
Are you a business that has personal protective equipment (PPE) and would like to donate it?
The following items are currently priority in the effort against COVID-19:
masks
gloves
gowns
face-shields
goggles
hand sanitizer
cleaning wipes
Tyvek suits
thermometers
All items must be new and unused.
Donations may be dropped off at the National Guard Armory in Jefferson City from 9:00 AM to 2:00 PM local time, Monday – Friday.
National Guard Armory
270 E. Old Andrew Johnson Hwy
Jefferson City, TN 37760
View Map
(865) 475-8710