Welcome to the Jefferson County Election Commission's Office.  The County Election Commission has the statutory responsibilities of registering voters and conducting elections. The Administrator of Elections is appointed by the County Election Commission.  The current Administrator of Elections is Charles R. Gibson.  Charles took the office of the Administrator of Elections on May 18, 2009.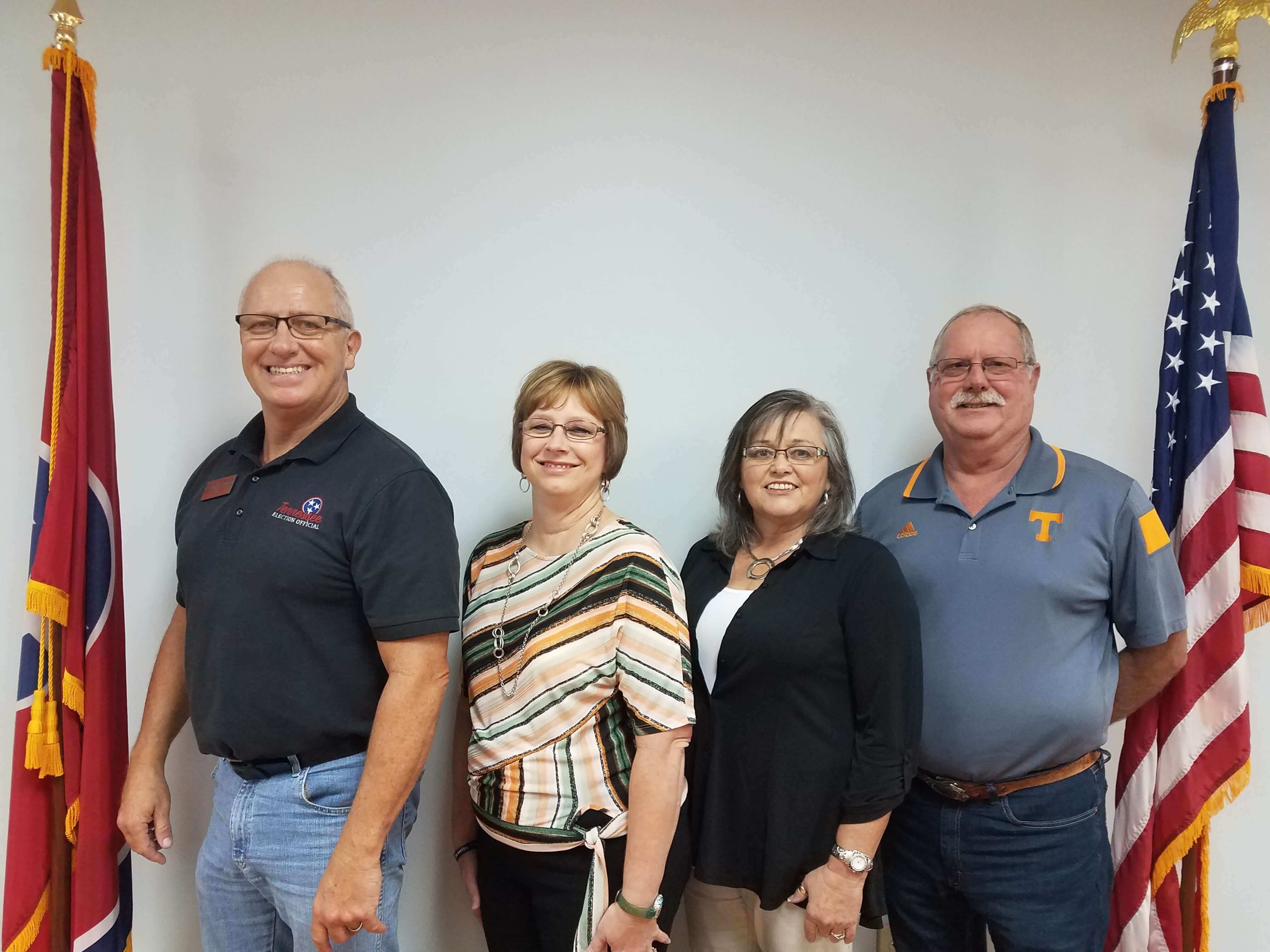 Election Office Staff
(from left to right) Charles R. Gibson, (Administrator), Stephanie Ellison (Deputy), Sue Hodges (Deputy), Tim Collins (Deputy)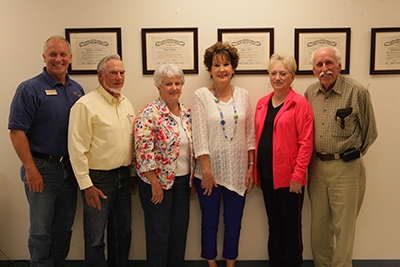 Election Commission
The Jefferson County Election Commission is composed of members who are appointed by the State Election Commission.
(From left to right) Charles R. Gibson (Administrator); John (Jack) Kramer (Rep. Member); Phyllis McCracken (Rep. Chairperson); Betty Watkins (Dem Secretary); Carolyn Etherton (Rep. Member); A.C. Carr (Dem. Member)
Phyllis McCracken (Chairperson)
1513 Butler Street
White Pine, TN 37890
865-674-2624
Betty Watkins (Secretary)
529 W. Hwy 11-E
New Market, TN  37820
865-475-4861
Carolyn Etherton (Member)
2176 Rainwater Road
Dandridge, TN 37725
865-397-2406
A.C. Carr (Member)
2349 W. Hwy 11-E
Strawberry Plains, TN 37871
865-933-3088
John "Jack" Kramer (Member)
2590 Day Road
Strawberry Plains, TN 37821
865-789-6673
Charles Gibson (Administrator)
P.O. Box 177
Dandridge, TN 37725
865-397-3440