Welcome to the Jefferson County Election Commission's Office.  The County Election Commission has the statutory responsibilities of registering voters and conducting elections. The Administrator of Elections is appointed by the County Election Commission.  The current Administrator of Elections is Charles R. Gibson.  Charles took the office of the Administrator of Elections on May 18, 2009.
Notice of JC Election Commission Meeting
The Jefferson County Election Commission will meet on Wednesday, June 15, 2022, at 10:00 AM to lock the ballot boxes for the August 4, 2022 State/Federal Republican and Democratic Primary and County General Election. The meeting will be held in the Jefferson County Election Commission Office, Suite 100, in the Jefferson County Health Department, lower level, located at 931 Industrial Park Road, Dandridge, Tennessee 37725.  If further information is needed, please call 865-397-3440.
Recording of the Wednesday, April 15, 2020, Jefferson County Election Commission meeting.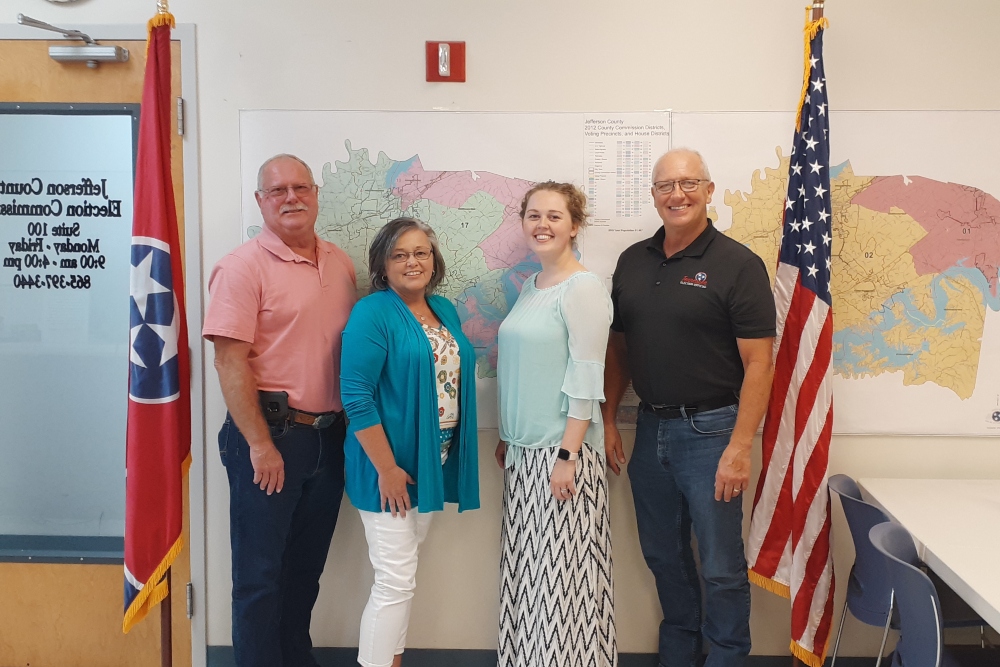 Election Office Staff
From l to r: Tim Collins, (Deputy); Sue Hodges (Deputy); Mollie Baird (Deputy); Charles Gibson (Administrator)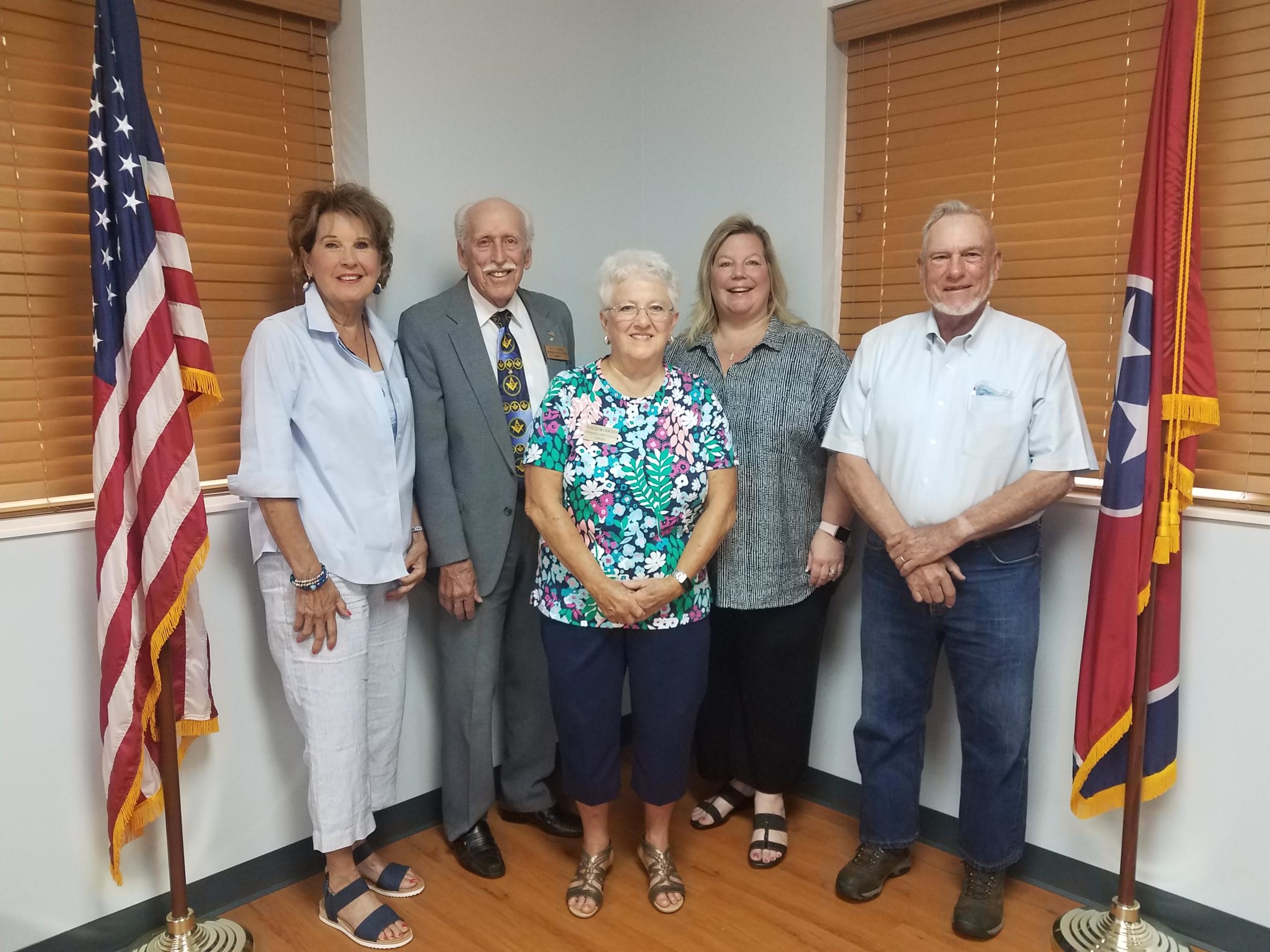 From l to r: Betty Watkins (Dem. Secretary); A.C. Carr (Dem. Member); Phyllis McCracken (Rep. Chairperson); Paula Rugel Gibson (Rep. Member); John (Jack) Kramer (Rep. Member)
Election Commission
The Jefferson County Election Commission is composed of members who are appointed by the State Election Commission. Contact information for the current commission may be found on page 6 of the current elected officials list.

The easiest way for Tennessee voters to find their Election Day polling locations, view and mark sample ballots, see their elected officials, districts and county election commission information as well as access online election results is through the GoVoteTN app. Voters can download the free app in the App Store or Google Play to view voter specific information. State law allows voters to use the GoVoteTN app inside polling locations.